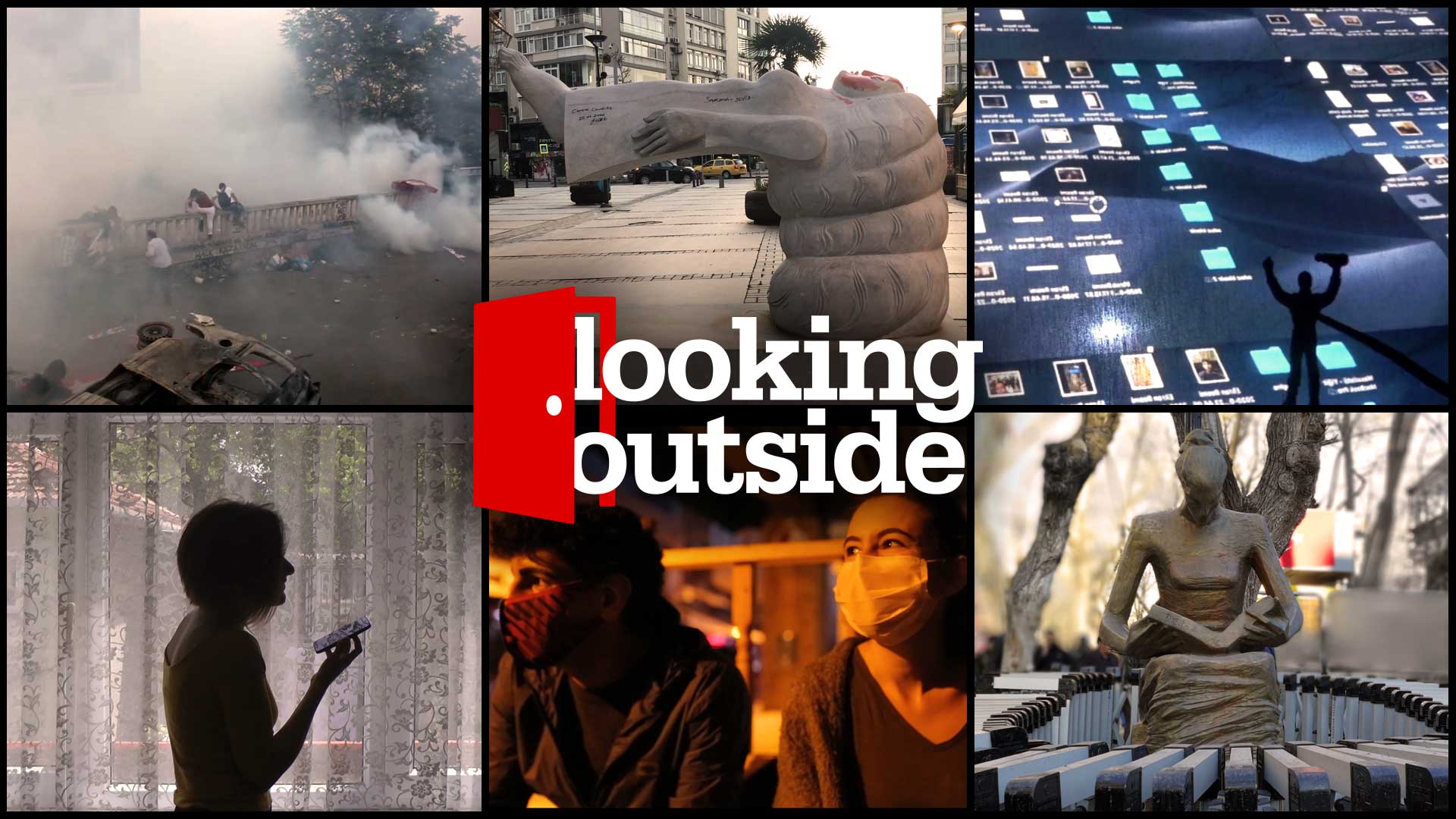 Altyazı Cinema Magazine's supplement Altyazı Fasikül: Free Cinema asked documentary makers and independent filmmakers in Turkey to make short films focusing on the world outside in times of quarantine.Looking Outside is an ongoing project. Every Tuesday we stream these short films on Altyazı's YouTube channel. 
#1 Ghosts of the City – Fatih Pınar 
#2 The Balcony and Our Dreams – Aylin Kuryel
#3 By the Shadow – Yiğit Durmaz & Efe Durmaz
#5 Street Solidarity – Haydar Taştan
#7 Walking the Streets of Diyarbakır – Özkan Küçük
Within the measures to fight with Covid-19 pandemic, people -who have the means to do so- shut themselves inside their homes for the past couple of months. As Altyazı Fasikül: Free Cinema, we have decided to make an open call to filmmakers who produce videos and documentaries, for a video series entitled Looking Outside. With this series, we hope to provide a platform for people who want to keep creating from their homes during this quarantine period as well as shine a light on the stories of people who don't have the "luxury" of staying at home. Looking Outside series aims to bring in a fresh perspective to look at the world outside from our homes.
While making this call for videos, we were thinking about various examples from film history such as Chantal Akerman's experiments on recording personal home experiences from a feminist perspective or Cafer Panahi's filmmaking practices during his house arrest. We thought this is the right time to look at a different variety of filmmaking formats; like the video-diary or video-letter forms of experimental cinema, found-footage films, or mash up films that are made from leftover footage from other works like Kirsten Johnson's Cameraperson (2016). It is probably also the right time to collectively contemplate what will come after this, and how we might take part in shaping it…
From the changing perception of time to the transformation of streets and cities; from the stories of people who are obliged to be in the streets to the stories of people who are forced to stay inside; from the new statuses of communication technologies to the dreams under quarantine; we hope that this short video series is going to conduce towards a fresh perspective from present to past and possible futures as well as create opportunities to recycle the materials we have in stock. With an aim to build an archive of this global process that is not only personal, but also collective and in dialogue with each other, we are starting to share our selection of videos submitted in response to our call.
Every Tuesday at 18:00, a new short film from the Looking Outside series premieres on Altyazı's YouTube channel, with English subtitles, followed by an online conversation with the directors (held in Turkish). As the videos accumulate, we will all be thinking about the dialogues that emerge within them.
Senem Aytaç & Fırat Yücel